What do Vladimir Klitschko, Inspector Gadget, friend and ally of He-Man, Mekaneck, the Kayan people of Myanmar and the fourth century Roman emperor Constans I all have in common?
They have all been seen to have an extremely long neck.
Any of you who follow the CANI Twitter and/or Facebook feeds may know that on occasion, you will see some coins posted as I attempt to collect a coin of every Roman emperor.
Now, looking at that album, you may notice that there is already a coin of Constans, minted in Thessalonica one or two years before his accession as co-Augustus with his two brothers, Constantine II and Constantius II, on 9 September 337.
O: CONSTANS NOB CAES; R: GLORIA EXERCITVS SMTS [A/Δ] RIC VII.526 n.201/529 n.225, Thessalonica
However, in the course of my search for some of the more rare Roman emperors, I came across this issue of Constans.
O: DN CONSTA-NS PF AVG; R: FEL TEMP REPARATIO [TRP*]; RIC VIII.154 n.236; Trier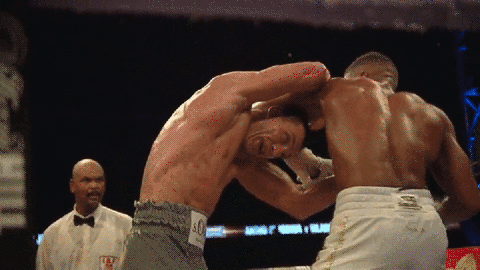 Now, the Ukrainian giant and former World Heavyweight Champion, Klitschko is probably still a little rubber-necked after that uppercut by Anthony Joshua; Inspector Gadget needed any and every advantage (along with the hidden/unrecognised skills of Penny and Brain) to thwart Dr Claw and his henchmen; He-Man required the periscopic abilities of Mekaneck to keep an eye on what Skeletor and his minions had planned for Eternia, while various reasons for why the Kayan people choose to wear brass rings to give the appearance of an elongated neck – cultural identity, protection from slavery or lions, gender differentiation or symbolising a dragon – but why would Constans feel the need to himself portrayed in such a way?
Might it be a poorly stamped or well-worn coin? A brief internet search told me that there is plenty of precedent for such oesophageally extended emperors.
O: FL VAL CONSTANTIVS NOB C; R: GENIO POPVLI ROMANI; RIC VI.124 n.14a; London http://www.coincommunity.com/forum/topic.asp?TOPIC_ID=139980
Finding such similar traits in other Constantinians might lead to the idea that this was a family trait or a family choice for their propaganda, possibly linked to their Illyrian origins, but that would not explain the depictions of the British usurpers Carausius and Allectus with similarly long necks.
O: IMP C CARAVSIVS PF AVG; R: PAX AVG (S ….. P); RIC Vb.504 n.475; London http://www.coincommunity.com/forum/topic.asp?TOPIC_ID=139980
O: IMP C ALLECTVS PF AVG; R: PAX AVG ML (S ….. A); RIC Vb.561 n.33; London http://www.coincommunity.com/forum/topic.asp?TOPIC_ID=139980
From these emperors so far listed, it could be suggested that there was some kind of British connection to such long necks as both Carausius and Allectus ruled the island as independent usurpers; Constantius I Chlorus reintegrated Britain into the Empire, while Constans campaigned there in 343. A connection between long necks and Britain could be further promoted by the existence of a coin such as this of Galerius, who had no personal connection to Britain apart from being a member of the Tetrarchy, but there were still coins minted in London depicting him with a long neck.
O: MAXIMIANVS NOB CAES; R: GENIO POPVLI ROMANI; RIC VI.124 n.15; London http://www.coincommunity.com/forum/topic.asp?TOPIC_ID=139980
However, moving slightly further back in time, into the melee of the Third Century Crisis, coins can be found depicting emperors with no connection to Britain and which were minted elsewhere in the Empire. Aurelian and Probus issued coins presenting themselves with chins a considerable distance from their upper torso; both of these coins were minted in Siscia, which seems to have become associated with such a physical exaggeration during the mid to late third century, enough for wildwinds.com to suggest the identification aid of a long neck likely being an issue from Siscia in Pannonia.
O: IMP AVRELIANVS AVG; R: VIRTVS MILITVM [Γ*]; RIC Va.285 n.184; Siscia http://www.wildwinds.com/coins/ric/aurelian/RIC_0184
O: IMP PROBVS PF AVG; R: CONCORDIA MILIT [XXIS]; RIC Vb.89 n.666; Siscia https://www.coincommunity.com/forum/topic.asp?TOPIC_ID=139980
Going even further back in time though, we find elongated necks as being prominent in the coinage of Rome's first imperial dynasty, the Julio-Claudians. It was particularly prominent in the issues of Claudius, which might lead to a resurrection of a connection to Britain, given his overseeing the conquest of that province, but again the coins below were minted in Rome, rather than Britain.
O: TI CLAVDIVS CAESAR AVG P M TR P IMP; R: SPES AUGUSTA [SC]; RIC I.128 n.99; Rome http://www.coincommunity.com/forum/topic.asp?TOPIC_ID=139980
O: TI CLAVDIVS CAESAR AVG P M TR P IMP P P; R: LIBERTAS AVGVSTA; RIC I.130 n.113; Rome http://www.coincommunity.com/forum/topic.asp?TOPIC_ID=139980
Furthermore, not only does a similarly giraffe-like head support appear on coins of Nero, it also appears on the issues of Augustus and Tiberius, emperors with little to no connection to Britain.
O: NERO CAESAR AVG IMP; R: PONTIF MAX R P VII COS IIII PP [EX SC]; RIC I.151-152, nn.26/28; Rome https://www.ngccoin.com/news/article/3274/Ancient-Roman-Coinage/
O: None; R: AVGVSTVS; RIC I.50, n.125; Colonia Patricia(?) https://www.ngccoin.com/news/article/3274/Ancient-Roman-Coinage/
O: CAESAR AVGVSTVS DIVI F PATER PATRIAE; R: TI CAESAR AVG F TR POT XV; RIC I.56, n.56; Lugdunum https://www.ngccoin.com/news/article/3274/Ancient-Roman-Coinage/
You might suggest that this long neck was a Julio-Claudian trait, although that does not exactly explain why both Augustus and Tiberius, who shared no blood, appear with such a trait, unless it was a trait of both of their families – the Octavii-Julii and the Claudians, or it was a trait of Augustus (or even Julius Caesar) and the rest of the Julio-Claudians followed it in order to project some kind of familial, dynastic bond.
Regardless of whether or not this was a regional or a familial trait/custom, it leaves the question of why would the emperor want to have himself portrayed in such a grotesque fashion?
The timing of some of these issues might provide some answers in the form of building legitimacy through 'other-worldliness.' Augustus was still attempting to solidify his transformation of the Republic to the Empire; Claudius could have been worried over his lack of legitimacy having been elevated from behind a curtain, while the young Nero may have had to deal with some murmurings of the circumstances of Claudius' demise and his own elevation over Britannicus. In the mid-third century, the turnover of emperors must have undermined the sanctity of that once mighty imperial institution so perhaps the like of Aurelian and Probus were looking to put themselves on a pedestal above other men and even other emperors and usurpers by making it appear that they were something more than a man; something worthy of not just a soldier's loyalty but perhaps also their reverence and worship. Certainly by the reign of Diocletian and his Tetrarchy, imperial propaganda had begun to associate the emperor with more dominant and divine characteristics: no longer a princeps – first among equals – but a dominus and even a deus with Diocletian and Maximian associating themselves with Jupiter and Hercules.
But then again such divine developments were not new. Arguments over the scale or timing of an emperor's divinity had been raging on and off since the time of Julius Caesar and Augustus – could an emperor or an aspect of his genius be worshipped as divine during his lifetime?
Perhaps all of these emperors – Aurelian, Probus, the British usurpers, and the Constantinians were not only hoping to achieve some added legitimacy by appearing other-worldly on their coins but also by harking back to the Julio-Claudians, who not only used similar depictions on their coins but were also the fountain of the original imperial legitimacy.
This aspiration to divinity could be reflected in the 'other-worldly' depictions on other coins, such as this issue from the moneyer Gnaeus Blasio in 112-111BC. It could be a depiction of Scipio Africanus but with enough deniability built in so it could passed off as the god Mars. The exaggerated features perhaps say something about the Roman perception of how to appear divine.
Scipio Africanus/Mars https://www.ngccoin.com/news/article/3274/Ancient-Roman-Coinage/
However, it must not be overlooked that on certain occasions, a long neck, bulging eyes or fat head might not represent what the emperor wanted people or specific regions to think of him but perhaps what the people, and more specifically the die engraver or his direct overseer already thought of him…
O: IMP NERO CAESAR AVGVSTVS; R: SALVS; RIC I.153, n.60; Rome https://www.ngccoin.com/news/article/3274/Ancient-Roman-Coinage/
Someone minting coins in Rome does not seem to have liked Nero…
The contrast between this coin and the issue earlier is striking, demonstrating the almost complete collapse in Nero's popularity from the young fresh faced heir to Claudius to the fat, ugly, pig-featured of the second coin. There can be little doubt that such a depiction reflected the enmity that Nero had raised amongst the population by the time of the issue of this coin in c.66-67, only months before his deposition and death. This Nero is hardly the picture of health, well-being and safety hinted at by the seated portrait of the personification of Salus along with the declaration of SALVS on the reverse. It is almost as if the engraver was making an ironic point about not only Nero himself but his regime and the empire as a whole, a point which hindsight makes more visible (or existent) given the events of 68-69.
It must be pointed out that the coin of Constans which started this little voyage of discovery came from the mint at Trier in 349-350, which in the region of the empire which birthed the usurpation of Magnentius in early 350 that ousted and then assassinated Constans. Could this long-necked coin be an attempt by someone in Trier to ridicule the emperor, demonstrating how Constans had become increasingly unpopular with segments of his political and military hierarchies throughout the 340s?
Whether it is positive or negative propaganda, depicting an 'other-worldly', out-of-reach, divine emperor to be respected and obeyed or a strange looking, unpopular man, worthy only of your ridicule, such coins can show how intricate, varied and dare I say amusing the whole subject of Roman numismatics can be.
Peter Crawford